Description
Description
A short and powerful guide to understanding branding and building successful brands. 
 A strong brand is now essential for business success – the author explains what a brand is and how to build one.
Key concepts of branding are presented in a concise and visual style for greater access.
Complex ideas are explained in a simple and relatable way.
Part of the bestselling and engagingly designed Concise Advice Paperback series of practical self-improvement books.
Book Details
Publisher: LID Publishing
ISBN: 978-1-911687-70-2  
Bookbinding: Paperback
Format: 180 x 120mm
AUTHOR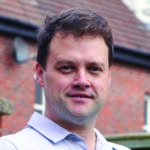 Dan White is a trainer and consultant who has worked in the marketing and branding sector for over 30 years.  He was previously Head of Expertise and MD of Corporate Development at Kantar. He is the author of The Smart Marketing Book and The Soft Skills Book (Concise Advice Series, LID). He lives in the UK.  
REVIEWS
A brilliant and pithy guide to contemporary brand theory and practice, punctuated with Dan's trademark illustrations, which lend this book both clarity and charm.
Orlando Wood, System1, Author of Lemon and Look out
On one hand, I do worry that simplified 'marketing for dummies' type books don't reflect well on our profession. On the other hand, this book is better than most university brand management books, which for all their seriousness do a poor job of representing the real evidence.
Professor Byron Sharp, Director, Ehrenberg-Bass Institute
In The Smart Branding Book, Dan covers the critical concepts behind successful brand building at pace. It's a crystallization of what matters in branding by someone who's worked with all the world-class companies over decades.
Tim Wragg, Global CEO, Hall & Partners
Hundreds of books have been published on the topic of brand building yet not one compares to this outstanding new book by Dan White. No one comes close to Dan's unique and effective style of business education.
Thomas Elmer, Adjunct Professor of Marketing, West Chester University of Pennsylvania
More Info