Description
Description
Part of the CONCISE ADVICE PAPERBACK series – how to stand out at work and in your career. 
Discover what you are really good at, and make that the foundation for a more fulfilling life. 
Practical and to-the-point advice by a leading coach and consultant who has trained thousands of people and changed their lives.
The focus on our "strengths" has become hugely influential at both the personal and company level.
A bestselling self-development and business title when published in hardcover.
Book Details
Publisher: LID Publishing
ISBN: 978-1-911687-55-9
Bookbinding: Paperback
Format: 180 x 120mm
AUTHOR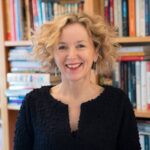 Sally Bibb is a leading figure in the strengths movement and is the author of several business books. She is a management  consultant and previously worked at The Economist. 
REVIEWS
Everyone has strengths. This wonderfully insightful guide will help you discover yours – it could transform your work and life experiences."
DENISE WILSON OBE, Chief Executive, Hampton-Alexander Review
The Strengths Book is a 'must read' on your journey of personal development and long-term happiness.
DAVID COX, CFO, UBM Americas
This book gives a refreshingly simple, yet powerful new way to think about your life and what you're suited to career-wise. It could change your life.
NIGEL RUSSELL, Distribution Manager, BBC
The queen of strengths has done it again, delivering a simple way for us all to identify our own strengths and apply that knowledge to our professional and personal lives. Thank you Sally – a must read for EVERYONE!
JAMES DARLEY, Director of Strategic Alliances, Teach First
More Info