Description
Description
A classic book about writing and using language in business – now in a new 21st-anniversary edition 
The author is a globally recognized guru of modern business writing.
The book is hailed as an essential tool/bible for nearly every marketing and professional writer.
Previous editions of the book have sold over 20,000 copies.
Engagingly written and designed – this book is accessible to anyone who wants to improve their writing at work.
Book Details
Publisher: LID Publishing
ISBN: 978-1-911687-00-9 
Bookbinding: Paperback
Format: 198 x 129 mm
AUTHOR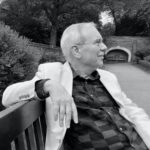 John Simmons is a leading writer in the world of brands, often cited as 'the inventor of tone-of-voice as a branding discipline'.  John went on to found two influential organisations for writers – 26 and Dark Angels – that continue to champion more creative writing for business. He's the author of many books on brands and writing, as well as a novelist and poet.

REVIEWS
My perspective on business writing was transformed by this book. It remains a book to inspire.
Sophie Devonshire, Global CEO, The Marketing Society
As the old saying goes, 'it's tough to make predictions, especially about the future but I'm not at all surprised that the casual remark I made 21 years ago about 'We, me, them & it' becoming a cult classic has proved to be accurate. Our relationship with words has intensified in the years since it was published. Social media and mobile technology have warped their valency in ways we could never have imagined. If ever we needed a guide to thinking clearly about the words we use – a steadying hand on our linguistic shoulder – it is now, and this is still the best book for the job.
John Mitchinson, the original publisher of the book, founder of Unbound and Backlisted podcast
I don't think a finer book has been written on the power of words to change your business.
Don Germain, who wrote the word for Innocent, now at Google
More Info