Description
Description
How companies can benefit from the data and AI revolution in business today 
 Written by two leading data and business experts
Data and AI illustrations, diagrams and toolkits that help to achieve better business outcomes
This book helps businesses, CEOs and organizations restrategize their projects and structural adjust the development of data transformations
A strong business and data-driven book. Covering multiple software applications, and the most applicable ones to implement correctly within your business
Book Details
Publisher: LID Publishing
ISBN: 978-1-912555-83-3 
Bookbinding: Hardback
Format: 234 x 156 mm
AUTHORS
Tirath Virdee is Director of AI at Capita and a member of the Parliamentary Groups on AI and Blockchain. Resides in the UK.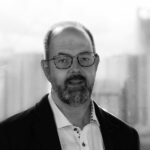 Doug Brown is Chief Data Scientist at Capita and has worked for companies such as E&Y, IBM, PwC, Zurich Financial Services and more. Resides in the UK. 
---
REVIEW
A very opportune and timely intervention to craft a future that, without this book, would struggle to make sense and value of the ever-increasing levels of automation in which data will be the basis for all decisions, including those that are mission critical, such as business. The holistic treatment offered in this book that meticulously addresses the merger of data with advanced analytics is exceptional. A highly recommended read!
Professor Washington Yotto Ochieng, FREng 
We live in an era of ubiquitous automation, yet we lack a seamless understanding of the potential of data, the long-term value of AI and the role of human agency. Uniquely, this book provides this much-needed overview. The topics considered are purposefully broad, acknowledging that true understanding comes from seeing the interconnections between domains – from robotic process automation to neuroscience and from data ethics to the theory of optimization. Ever present is the backdrop of real business value and how this may be unlocked – crucial if we are to see clearly the economics of the new digital era. The authors provide a detailed view of the current state of the art, as well as a prescient commentary regarding the future of AI and the part we must play to create an environment of augmented human intelligence. This book is a tour de force, Hofstader-esque in its breadth, built upon the belief that deeper insight comes from a broad fusion of ideas.
Stephen Roberts, FREng, FIET, RAEng/Man Group Professor of Machine Learning 
More Info
Data Alchemy