Description
Description
The unpredictable life of an Emergency Room doctor at the frontline of medicine 
 Based on the remarkable career of a medical doctor who spent 30 years in the Emergency Room.
Shocking, sad and funny – the real-life tales and stories provide vivid insights into hospitals and emergency departments.
The stories are told with honesty and authenticity and show what it is really like to be an ER doctor.
Captures the highs and lows of the ER doctor – and the knowledge and skills (beyond medicine) required to survive.
Book Details
Publisher: LID Publishing
ISBN: 978-1-911687-24-5 
Bookbinding: Paperback
Format: 216 x 138 mm
AUTHOR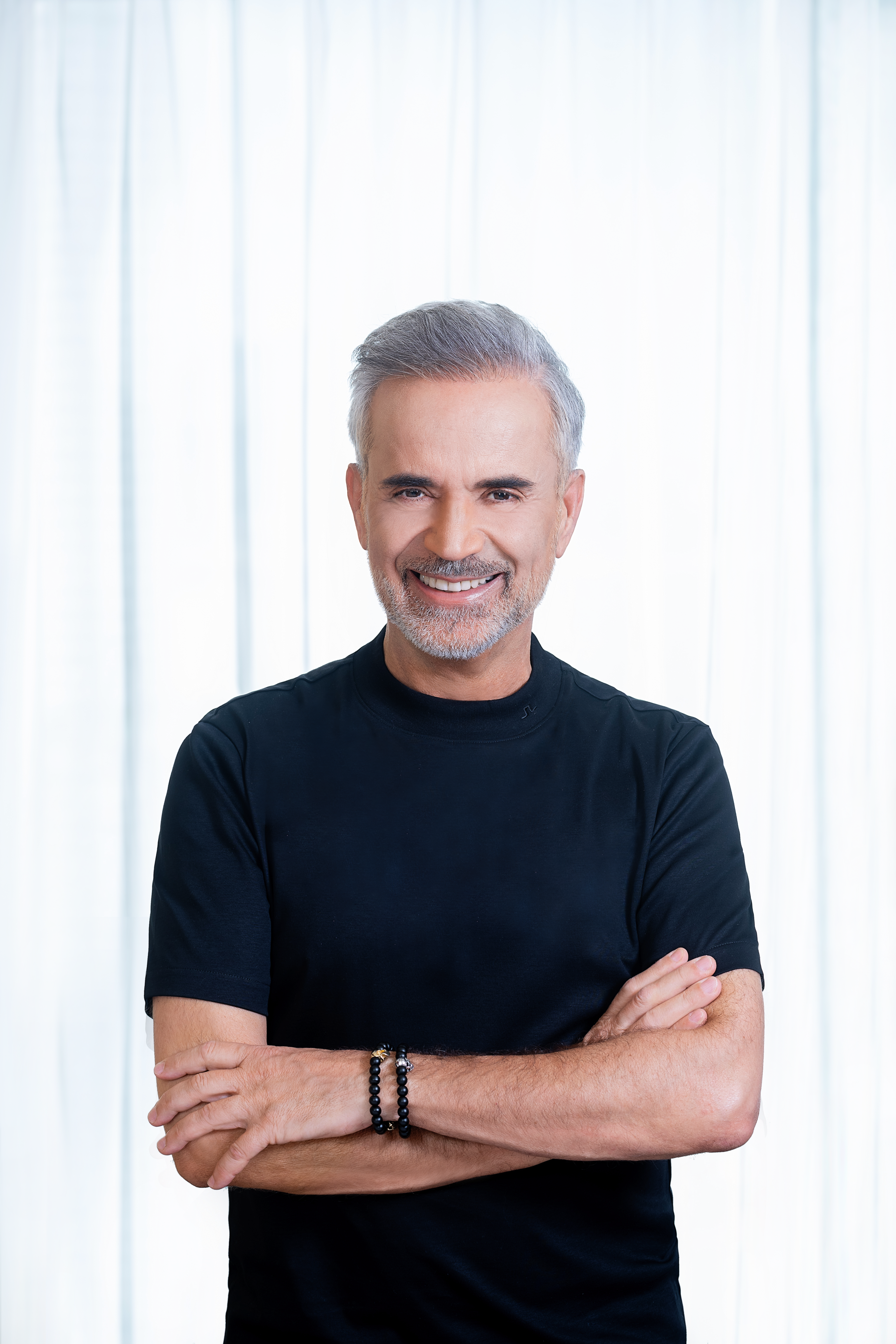 Paul Weinberg, MD, a self-confessed adrenaline junkie, spent a total of 45 years in Emergency Medicine primarily in a community hospital in a major metropolitan area in California, USA. He is now retired. 

REVIEWS
I thoroughly enjoyed reading ER Doctor. Dr. Paul Weinberg's stories are intriguing, insightful, and inspiring. His meaningful experiences over 30 years will have you rethinking how you understand healthcare and the ER
Michel Podlesni, RN, Author of Unconventional Nurse: Going From Burnout to Bliss!, President of the National Nurses in Business Association 
ER Doctor is a wonderful peek into the personal life of a straight-talking ER physician, Paul Weinberg. Dr Weinberg recounts some of his most memorable cases with precision and a dearth of adjectives. His fascinating array of cases range from headaches that turned out to be more; sodomy; finding a Twinkie wrapper in the fat folds of a 600 lb. woman; diagnosing the rare disease botulism, to patching up gunshot wounds. Being comprehensive, a few patients who sadly died before or when bought to the ER are included. Anyone who wants a real look into the practice of ER medicine, or into actual ER cases, should read this book.
Steven C. Markoff, Author of The Case Against George W Bush 
A page turner; I'm sure you will enjoy the read.
Carl R. Chudnofsky, MD, Professor and Chair, Department of Emergency Medicine, Keck School of Medicine of USC 
More Info
Related Products
Quick View
In today's complex commercial environments, marketing has become a central aspect to every successful business. Businesses need flexible, effective means of gaining commercial traction by managing their relationships with audiences, stakeholders and competitors. They require effective marketing and branding that move beyond the standard forms of brand orientation and commercial interaction. New marketing models must think smart to create innovative strategies which have long-term sustainable economic goals. The Smart Marketing Book is a practical, reliable and concise title that offers the core marketing principles – applicable for anyone who wishes to improve their organization's financial and creative values. It is a straightforward guide that avoids unnecessary and time-consuming practices. An illustrative handbook that covers marketing principles and topics through visual innovation. A credible statement to all marketers trying to source the most relevant strategies from a field cursed with infinite information.
Author: Dan White
Quick View
Only enter the battles you know you can win. Know how to deceive the enemy - appear weak when you are strong, and strong when you are weak. These are some of the key principles from The Art of War, the definitive text on military strategy and warfare, written by the Chinese general Sun Tzu around 500 BC. This book by Sam Hua, bestselling author on Ancient Chinese philosophy and wisdom, provides today's reader with a thorough understanding of The Art of War, both in its original context and how it can be applied in modern times. Author: Sam Hua
Get the ebook:
Get the physical book:
Quick View
The impact of the weather is often taken for granted and sometimes completely ignored. Weather in all forms is a maker and breaker of both business and personal fortunes, especially when it reaches extremes. The weather we experience crucially dictates almost every aspect of our lives. It directs what we do and when we do it, from what we eat and drink, to the clothes we wear, and it even governs our health and behaviour. In this entertaining and informative book, global expert meteorologist and weather authority, Jim N R Dale, shares his experiences and advises how you and your business could truly become weather savvy. Weather impact is an all-consuming phenomenon, and, with the rise of climate change, there is no better time to tune into one of the most important aspects of our lives. Certainly, a book for a rainy day!
Author: Jim N R Dale
Get the ebook:
Get the physical book:
Quick View
Valued at $25 billion following its IPO in 2014, JD.com (Jingdong) is China's second largest e-commerce company (behind its rival Alibaba) and leads the way in sales of consumer electronics and books. Through unprecedented access to the inner-workings of JD.com and its founder, Richard Liu, and other main players, this book offers the most detailed examination of the success behind one of China's most successful companies of recent times. Founded in 1998 as an online magneto-optical store, the company evolved into selling books, CDs, videos and consumer electronics online on an enormous scale. In 2014, Asia's largest Internet company, Tencent, acquired a 20% stake in JD.com, which made the company the No.2 online retailer in China, and thus triggering a fierce battle with Alibaba for dominance in the China market. The story of JD.com's growth, and the strategies and philosophy of its charismatic founder, is featured in this fascinating book.
 Author: Li Zhigang 
Get the ebook:
Get the physical book:
Quick View
China's economic rise and influence has been one of the most significant developments in the global economy of recent times. A driving force behind this expansion has been the private entrepreneurs and companies of China, some of which have literally redefined the economic and business landscape, both inside and outside of China.Ren Zhengfei is one such entrepreneur, who has become one of China's most revered and inspiring business leaders. His company Huawei Technologies, which was founded in 1987, is today a world-leading supplier of telecommunications equipment and mobile phones that employs over 150,000 people around the world. Low profile and known for his down-to-earth nature, Ren is hugely popular in China. This book tells the story of how he turned Huawei into one of the world's most recognized business brands and the much admired management philosophy behind its success.
Author: Li Hongwen
Get the ebook:
Get the physical book:
Quick View
Since its origins in the 1920s as a refrigerator factory in Qingdao supplying the Chinese market, Haier has risen to become a major multinational company, overtaking the likes of Whirlpool and LG, to become the world's leading manufacturer of household appliances today, with revenues of $30 billion. How did Haier achieve this amazing feat?
This book examines Haier's organizational transformation, which can be traced back to 1984 when Zhang Ruimin (Haier's current CEO) joined the company, and which became the essence of Haier's sustained competitive advantage. In particular, it looks at the ͞RDHY Win-Win Model of Employee-Customer Integration͟, the latest management practice in Haier, which has had a profound effect on the company's performance, and which has captured the attention of academics and managers around the world.
Author:  Cao Yangfeng
Get the ebook:
Get the physical book:
Quick View
In 2012, the Chinese company Huawei Technologies overtook Ericsson to become the world's largest telecommunications equipment manufacturer, firmly establishing itself on the world business map. Today, it has over 180,000 employees worldwide and achieved record profits in 2014 of $7.3 billion. This book provides a deep and clear understanding of Huawei's management philosophy and strategy. Central to this is the company's orientation towards customers – that customer satisfaction is the base criterion for measuring Huawei's work. The author also examines Huawei's strategy for long-term growth, and especially the principles related to organizational design and operations, the constant improvement of end-to-end procedures, and the management of change. In short, the book reveals how to manage and grow a world-class high-tech company.
Author:  WeiWei Huang
Get the ebook:
Get the physical book:
Quick View
China's economic rise and influence has been one of the most significant developments in the global economy of recent times. A driving force behind this expansion has been the private entrepreneurs and companies of China, some of which have literally redefined the economic and business landscape, both inside and outside of China. Ma Huateng (Pony Ma) is one such entrepreneur. In 1998, he co-founded Tencent Inc, starting with the company's QQ instant messaging tool that became a huge hit in China. Under Ma's leadership, Tencent has moved into web portals, social networks, multi-player games and e-commerce, making the company today an Internet powerhouse and China's number one brand. Ma himself was hailed by Time magazine in 2014 as one of the world's most influential people. This book examines the rise of Ma and Tencent, known for their truly innovative thinking and approach to technology and business.
Author: Leng Hu
Get the ebook:
Get the physical book:
Quick View
InCitations offers a series of memorable quotes, aphorisms and expressions (that is, citations) and by delving into their history and meaning(s) you will find ways of applying – or just pondering on – them that incite insight and add to a sense of smartness. The range of inspiring quotes, aphorisms and words provided aim to illuminate, trigger debate, conversation and reflection that will enliven and enrich your writing and thinking. From the arts to sciences, advertising to psychology, this book encompasses it all. You will encounter writers, lyricists, firebrands, psychoanalysts and complexity theorists, The New Yorker cartoons, Spartan mothers and tractor boys, as well as learn the difference between jumbo jets and mayonnaise, and the significance of the number 45.
Author:
Anthony Tasgal
Get the ebook:
Get the physical book: