Description
Description
A multi-dimensional perspective and analysis of time – to give us a deeper understanding of its role and impact on our lives. 
 Time is something that determines much of our lives and which we obssess over – this book provides a unique examination of it.
The author analyses time through ten different lenses (both scientific and non-scientific) to deepen our understanding.
Through a bettter understanding of time, the book offers advice and methods to help us manage and reduce unhealthy time practices in our lives.
Engagingly written and designed book, containing diagrams and photographs.
Book Details
Publisher: LID Publishing
ISBN: 978-1-911687-42-9  
Bookbinding: Hardback
Format: 216 x 138mm
AUTHOR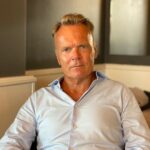 Jacob Dahl is a Senior Partner Emeritus at McKinsey & Co, a board member and investor. He has an MSc in Economics from Copenhagen University, has worked as a management consultant for 26 years and has lived in Denmark, Europe, Africa and Asia with his wife and four children. Jacob has always been passionate about history, philosophy and physics.
More Info