Description
Description
Part of the CONCISE ADVICE PAPERBACK series – how to stand out at work and in your career. 
Creative thinking is the essence behind nearly every great idea in business and life. 
Thinking in a creative way is now an essential skill required for a successful career.
Mix of stories and methods that provides reader with an engaging and inspiring learning experience.
The author is an established author of self-development books that have reached wide/global audiences.
Book Details
Publisher: LID Publishing
ISBN: 978-1-911671-44-2 
Bookbinding: Paperback
Format: 180 x 120mm
AUTHOR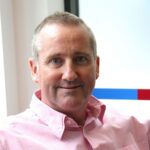 Neil Francis is an entrepreneur with extensive experience in digital and software technology. He is the author of four other self-development books, including Positive Thinking (LID). 
REVIEWS
The Creative Thinking Book carries a fundamental message: we can all be innovators! It is in our DNA to be creative. This message should gladden the heart of any educator. At the same time, it is a call to action to all of us devoting our life to educating future generations – mothers, teachers, coaches, professors… creativity is contagious… cherish your creative potential and pass it along!
DR SUE ROSSANO-RIVERO, Acting Professor for Innovation Management and Business Development, FH Münster Universtity of Applied Sciences, Germany
Neil and I grew up together, and he was my first ally as I began my own efforts at social innovation. His enthusiasm and curiosity are boundless, and here he communicates the joy and value to our humanity we can discover if we value creativity. This book is stuffed with inspiring stories and practical ways to unlock our imaginations.
DR SIMON DUFFY, President of Citizen Network
Neil Francis has done it again! This time he has taken one of my favourite subjects – creativity – to provide us with a deeper understanding of how it works and to help us all to realize that it is part of our human DNA. Neil provides insights, stories, ideas and strategies to help us all be more creative. And he really helps us understand why we generally think we are not creative by exploring what inhibits our creativity. This is a fantastic book I highly recommend for anyone looking to enhance their creativity, all delivered in an entertaining, thought-provoking and insightful way.
PAUL CORKE, Author, Speaker, Thought Leader and Influencer
More Info