Description
Description
A practical, 9-week workbook-based programme to enable you to become a great storyteller. 
 Being an effective and engaging storyteller is now an essential technique in both our professional and personal lives.
This workbook-based programme is interactive and practical – and designed for anyone who wants to learn storytelling.
One of the author's previous books – The Storytelling Book – is one of the bestselling books on the topic.
Elegantly designed and packaged – this small workbook is both motivating and engaging to use
Book Details
Publisher: LID Publishing
ISBN: 978-1-912555-97-0 
Bookbinding: Paperback
Format: 180 x 120 mm
AUTHOR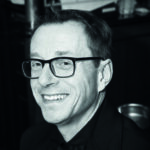 Anthony Tasgal spent 15 years as an ad agency planner before setting up POV, a strategic brand consultancy. He is a Training Director for the CIM and a Visiting Lecturer at Buckingham, Nottingham Trent and Beijing Normal Universities. He lives in the UK. 

REVIEWS
Tas introduces us to a variety of insightful techniques of how to craft and tell a good story by providing specific techniques, illustrative examples and useful exercises all relevant and easy to use. A must-read for anyone keen to get their message across to the right audience, it will certainly make you a more mindful and persua-sive storyteller.
Gishan Nissanka, Global People Analytics Partner, EY
Full of useful tips, a truly encyclopaedic range of refer-ences and exercises that will change how you do things.
Sue Unerman, CTO, MediaCom and author of Belonging: The key to transforming and maintaining diversity, inclusion and equality at work
"The Storytelling Workbook promises a framework to cre-ate great stories and delivers. It bravely sets out to pro-vide a pathway through a creative jungle, removing a lot of the artistic mystique to deliver engaging stories listen-ers will remember. I found myself automatically testing the ideas out as I read and thinking, 'This makes sense, I want to have a go.' It helps the reader order material in a coherent, entertaining and engaging way and teaches techniques such as storyboarding and headlining. It's concise, informative and immensely entertaining: all those facets I have come to expect from Tas's books.
Peter Haigh, Chairman, Mintel
More Info