Description
Description
How to Deliver Purpose-Driven Service for Sustained Performance
Offering a new approach to business thinkers that puts passion, purpose and inclusivity and the forefront of all business ventures for a more sustained and effective performance
New approach to business and brand identity based on robust academic and industry research and includes a practical operational delivery
Understanding corporate and customer relations and their impact on business revenue
Book Details
Publisher: LID Publishing
ISBN: 978-1-912-555-80-2
Bookbinding: Paperback
Format: 156 x 234 mm
AUTHOR
ALAN WILLIAMS coaches progressive leaders of service sector organizations, internationally and in the UK, to deliver values-driven service for sustained performance. He is a published author and speaker whose projects have delivered measurable business results across a balanced scorecard and been recognized with industry awards.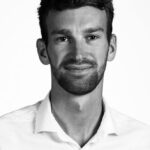 In SAMUEL WILLIAMS' current role, he works across the change management life cycle to deliver people-and technology-led business change. He is passionate about identifying the need for change, mapping out the path to benefit realization, and helping organizations to move from the outlined as-is state to an improved and more mature to-be state that improves efficiency and quality. His empathetic nature and strong social skills enable him to engage with a wide range of stakeholders to understand the unique nuances within organizations that influence their readiness for or resistance to change.
REVIEWS
A book full of ways to create a culture that recognizes colleagues and customers. This easy-to-read book will fill your head with ideas. Pick priorities that suit your business and keep them simple.
SIR JOHN TIMPSON CBE, Chairman, Timpson
This is a well-organized book, written in an accessible style, providing practical step-bu-step guidance on the theory and practice of the SERVICEBRAND approach – the case studies are particularly useful. This book should find readers who want to pursue more than just profit and build a more values-driven, society-benefitting organization, and I commend Alan and Samuel's efforts towards this end.
DR KARA TAN BHALA, President and Founder, Seven Pillars Institute for Global Finance and Ethics
More Info