Description
Description
Learn from others and speed up your time to value creation with big data and AI
Richard Benjamins has a strong professional career in Data and AI, and currently holds the position as Data and AI ambassador for Telefonica Group
Shows how to manage your business through a new wave of technological transformation
Delves into the key practices, tips and methods to restructure your business and establish long-term plans for the best working results
For business leaders and experts who want to win the world of big data, AI, management, and technological economics
Book Details
Publisher: LID Publishing
ISBN: 978-1-912-555-88-8
Bookbinding: Paperback
Format: 216 x 138 mm
AUTHOR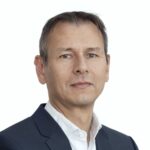 RICHARD BENJAMINS is Chief AI & Data Strategist at Telefonica. He was named one of the 100 most influential people in data-driven business (DataIQ 100,2018). He is also co-founder and Vice President of the Spanish Observatory for Ethical and Social Impacts of AI (OdiselA). He was Group Chief Data Officer at AXA, and before that spent a decade in big data and analytics executive positions at Telefonica. He is an expert to the European Parliament's AI Observatory (EPAIO), a frequent speaker at AI events, and strategic advisor to several start-ups. He was also a member of the European Commission's B2G data-sharing Expert Group and founder of Telefonica's Big Data for Social Good department. He holds a PhD in Cognitive Science, has published over 100 scientific articles, and is author of the (Spanish) book, The Myth of the Algorithm: Tales and Truths of Artificial Intelligence.
REVIEWS
A fundamental book for companies that really want to become data-driven. Avoid the hard way and learn the valuable lessons that Richard shares. Read it end to end.
FRANCISCO MARTIN, CEO of BigML
So many talk abstractly about Big Data and AI in large organisations. If you are interested in the nuts and bolts of being data-driven; if you care about success and all the things that really matter, read this book!
VIKTOR MAYER-SCHONBERGER, Co-author of the bestselling Big Data
More Info