Description
Description
A new way of thinking and practicing leadership for greater purpose and meaning. 
An antidote to outdated management thinking and practices.
An urgent upgrade in how managers must think about and practice leadership.
Sound theory combined with practical examples and exercises.
Written by a transformational coach and leadership development expert – proven advice given to 1000s of managers.
Book Details
Publisher: LID Publishing
ISBN: 978-1-911687-06-1 
Bookbinding: Paperback w/flaps
Format: 216 x 138mm
AUTHOR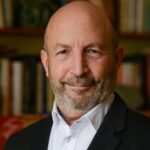 Nicholas Janni is a transformational coach and leadership development expert. Over the last 20 years, he gained an international reputation for his leadership programmes, designed for chief executives and top teams from diverse sectors, public and private. Nicholas also teaches at Oxford University and the IMD Business School.
REVIEWS
This remarkable book faces and answers the challenge facing leaders worldwide today; namely, how to balance left brain lin- ear thinking with the extraordinary capacity of the right brain to see the whole picture, and more. The skills of deep listen- ing, empathy, inclusivity and compassion are now recognized and used by those making the wisest decisions in politics, the military, economics, law and justice, as well as in business. These are the skills required if humanity is to survive, and this book tells you how to access them.
Dr Scilla Elworthy, three times nominated for the Nobel Peace Prize, founder of the Oxford Research Group, Peace Direct and the Business Plan for Peace
Nicholas's book Leader as Healer gets to the heart of one of the major challenges facing leaders today. In the book, he skilfully outlines the path of a major element of becoming a 21st-century leader. I have no doubt many leaders will be transformed by this book, and that its impact will be felt by the colleagues, employ- ees, customers, suppliers and society that they serve too.
Andrew White, Senior Fellow in Management Practice (Leadership), University of Oxford Said Business School
Nicholas' insights, passion and unique ability to (re)connect leaders and their teams with their own humanity sets him apart as the most impactful leadership development coach I know and have personally benefited from. In a post COVID-19 world, the corporate world needs a new vision for leaders and leadership. This book delivers just that.
Russell Sheldon, Chief Operations and Technology Officer, TMF Group
More Info