Description
Description
A modern manual for business leaders of all levels in an age of people-centric work
The future of work is changing – this is an important and practical book to help leaders and managers cope with that change
Written by a leading expert and practitioner in human resource and leadership development
The book contains a whole section of practical tools that can be quickly applied by leaders and managers
Book Details
Publisher: LID Publishing
ISBN: 978-1-911-671-00-8
FORMAT: 138 x 216mm
Bookbinding: Paperback
Number of pages: 232pp
AUTHOR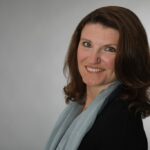 Paula Leach has developed a lifelong interest in the way people work, individually and collaboratively in organisations, to the best of their potential. In particular, Paula believes in the value of positive, human-centred, intentional leadership as the key enabler for individuals and teams to thrive. Over 25 years, Paula has built her experience across global multinational, large public sector and entrepreneurial growth organisations, holding the positions of Chief People Officer at the Home Office and Global Chief People Officer at FDM Group. She holds an MBA from Henley Business School and is a Fellow of the CIPD. Paula now runs her business, Vantage Points Consulting, specialising in her passion for unlocking the potential in people and organisations through coaching and business consulting. She is launching the Vantage Points Foundation in Autumn 2021 to support and mentor young women launching their dream careers.
REVIEWS
Full of empirical wisdom and practical advice for leaders, this book is an important addition to the field of leadership books. I warmly welcome it!
PROFESSOR VLATKA HLUPIC, Award-winning author of The Management Shift and Humane Capital
Paula is an inspirational and influential HR and people-focused leader, with a thoughtful and refreshing perspective on the world of work. Through her original and accessible concept of 'vantage points,' Paula is able to offer a reflective view of what it takes to be a great people-focused leader today. Now, more so than ever, leaders need to be authentic, humane and comfortable with their own and others' vulnerability. Paula offers a clear and practical guide to getting there, showing that leadership is as much about 'being' as it is about 'doing'.
KATIE JACOBS, Senior stakeholder lead at CIPD and HR/business journalist
No leader can see the whole picture. But every leader can get a richer picture if we see things from different vantage points. The best books offer simplicity and depth. Vantage Points delivers on both in abundance and throws in a dollop of practicality too. Any leader will find this a stimulating and practical book and one they will return to regularly.
MARK WITHERS, Founder and director of Mightywaters and author of Risky Business: Unlocking Unconscious Biases in Decisions
More Info