Description
Description
How a company can survive and remain profitable in a declining market 
Many companies now find themselves having to operate in markets that are no longer growing.
This book offers proven and practical advice for managing companies in declining markets.
Focuses on ten key activities to help companies out of decline.
Written by an expert in company turnarounds, who also rescued his own family business out of decline.
Book Details
Publisher: LID Publishing
ISBN: 978-1-911671-60-2
Bookbinding: Paperback w/flaps
Format: 234 x 156 mm
AUTHOR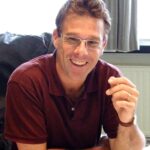 Alain Liebaert started his career as a management consultant, specializing in reorganizing companies on a 'no cure, no pay' basis. Following the death of his father, Alain entered the family business – Liebaert Textiles – and eventually became CEO, where he turned the business around in a declining market. After 30 challenging years, he left the family business in the capable hands of his children (the fifth generation), only to return to his old love of management consulting. 
REVIEWS
A combination of fun and seriousness, creativity and pragmatism.
Michel de Kemmeter, Affiliate Professor of the Brussels School of Governance and CEO of Wise Holding
Mastering Decline is three books in one: it's an engaging study of the challenges of family businesses; it's an incredibly helpful case study in managing change and adversity; and it's a playbook for CEOs looking to achieve both balance and success in every aspect of life.
Paula Disberry, Former Executive, now Retail Advisor and Non-Executive Director
More Info