Description
Description
The causes, symptoms and effects of burnout at work today – and how to overcome them 
 The Covid-19 pandemic created an enormous level of burnout among the working population – this book explores that impact.
Examines and provides antidotes to burnout based on the authors' real-life research on modern-day burnout.
Burnout in the workplace has become a major and unavoidable issue for managers and organizations. 
Book Details
Publisher: LID Publishing
ISBN: 978-1-911687-32-0
Bookbinding: Paperback
Format: 216 x 138mm
AUTHOR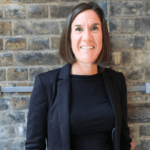 Dr Amy Bradley is a Professor of Leadership and Management and author of The Human Moment. In 2020, she was named on the prestigious Thinkers50 Radar of global management thinkers. Amy works as adjunct faculty at several leading business schools and runs her own consulting business. She lives in the UK.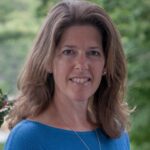 Dr Katherine Semler is a senior partner Korn Ferry. She specializes in personal and organizational change and the intimate relationship between these two, and has published articles about Personal Sustainability. She is based in Spain.
REVIEWS
An important and timely book. Amy and Katherine use compelling personal stories to show how experiences of burnout are shaped by organizational structures and values. Values that put too much work at the centre of our lives. Their insightful analysis suggests practical ways for managers and workers to discuss how their organization can become 'listening systems,' and design work rooted in agency and worthwhile contribution with the ultimate aim of rebalancing work in meaningful and dignified lives. Essential reading.
Dr Ruth Yeoman, Fellow, Kellogg College, University of Oxford
Burnout is exhaustion, cynicism and losing any sense of per- sonal achievement and agency. It's a terrifying place to find yourself – especially as it is brought on by doing the very things you should enjoy. This excellent and timely study breaks down what is going on. Through research and stories, it builds knowledge in a way that will help many. A triumph of a book.
Kerri-Ann O'Neil, People and Transformation Director, Ofcom
One of the toughest leadership challenges is knowing how to get the best out of ourselves and others without going too far. The stories in this book bring to life various versions of 'too far' in a way that is emotionally impactful and practically useful. Today's leaders will benefit greatly from reading them.
Barney Quinn, Former CEO of Telefonica HISPAM Sur and Former Global CHRO of Telefonica Group
Through the lived experience of others, we can better protect ourselves and those we lead. This book brings a unique lens on burnout through its storied approach and is a must-read for contemporary leaders.
Professor Steven Hams MBE, Chief Nursing Officer
More Info