Description
Description
How companies can do so much better in post-Covid by creating a conscious and human workplace. 
Companies regularly report low employee engagement and productivity in their work – this book provides an important solution. 
The future of work is a major topic of discussion currently –  this book offers an expert and passionate contribution to that. 
Includes a "playbook" that provides practical advice and guidance for business leaders.
Written by an experienced workplace consultant and change strategist who has helped companies to redefine their workplaces
Book Details
Publisher: LID Publishing
ISBN: 978-1-911671-62-6
Bookbinding: Paperback
Format: 216 x 138mm
AUTHOR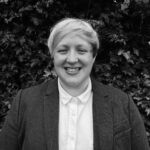 SIMONE FENTON-JARVIS has 15 years of experience working within Workplace and Facilities Management, an MBA and a multitude of industry qualifications, Simone Fenton-Jarvis has shaped and nurtured her passion for human-centric workplaces. She is based in the UK. 
---
REVIEWS
Simone's voice is soft yet compelling, heartfelt yet practical, and ultimately highly persuasive in making a case for change that will benefit us all. You'll feel more human just reading this book.
Neil Usher, Author of the Elemental Workplace (2018) and Elemental Change (2020)
With much already written about the workplace, this book is at the forefront of enlightened and practical ways to navigate through our current uncertainties. No one has all the answers to the human-centric workplace of now and the future, yet Simone's work and this book are as near to all-encompassing as you'd need. A must-read but also a must-do. Don't read this and leave it on the shelf. Do what's in here and you'll be right where you need to be.
Perry Timms, Author of Transformational HR (2017) and The Energised Workplace (2020)
Here we have another "must have" book for anyone with a desire to create a great work experience.
In her usual direct but succinct manner, Simone communicates the key ingredients to help employers and employees thrive. This book comes at just the right time
Mark Catchlove, Director, Global Insight Group, Herman Miller
The future of work everywhere is deeply and resolutely interwoven with our thriving as human beings.  Simone Fenton-Jarvis addresses the very real (and all too common) barriers to putting people first in order to get results. Practical and wise, The Human-Centric Workplace is a must-read for leaders about what really matters at work right now.
Moe Carrick, Author of Fit Matters (2017) and Bravespace Workplace (2019)
More Info