Description
Description
Celebrating the amazing contributions of women in marketing
The book offers a re-examination of the working world, un-proportionate gender norms and unbalanced process and the authors are passionate for female role models in business and their impact in multiple male dominated sectors 
Insightful and informative – examining the amazing contributions women have made in this industry with a mix of stories and interviews with thought-leaders and foreword by Edwina Dunn, OBE 
Book Details
Publisher: LID Publishing
ISBN: 978-1-912-555-87-1
Bookbinding: Paperback
Format: 129 x 199 mm
AUTHOR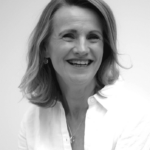 KATY MOUSINHO is now enjoying a life of 'freedom and flexibility', having forsaken the world of full-time working to pursue multiple activities including writing, health and fitness, travel and helping out small businesses with their brand and marketing strategy. As former managing Director of The Value Engineers and with 30 years' experience in insight and brand strategy, she has gained a broad perspective on the world of consumers and brand, having worked with a diverse range of clients across categories and countries.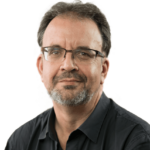 GILES LURY is a VW Beetle-driving, Lego watch-wearing Disney-loving, Chelsea supporting father of five who also happens to be a director of brand consultancy at The Value Engineers and author of The Prisoner and the Penguin, How Coca-Cola Took Over the World, and Inspiring Innovation. 
REVIEWS
The stories and interviews ably demonstrate how much women have contributed to marketing and how things have got better. It's conclusion that, despite the need for further change, women see the future as bright and diverse is a positive, rallying cry for us all in marketing.
SOPHIE DEVONSHIRE, CEO, The Marketing Society
Great marketing overcomes all obstacles to solve consumer problems. The Wonder Women in this incredible collection of inspiring marketing stories show us all what is possible when you have a vision and the determination to succeed. I love how Katy and Giles really get to the nub of each challenge and how these Wonder Women overcame adversity to achieve the spectacular.
MATT CLOSE, EVP, Global Ice Cream, Unilever
An engaging account of the boundary-pushing women who've overcome myriad barriers to make it in a tough corporate world. A must-read for women hoping to make their mark in marketing.
SALLY HOWARD, Journalist for The Observer and The Times, and author of The Home Stretch: Why it's time to come clean about who does the dishes.
More Info