Description
Description
The future of retail – and strategies to promote the rebirth of the sector 
 Why shops, malls and high streets will continue to play an important role in the way people shop and consume.
Insights and examples of how retailers can attract the shopper of the future.
Essential reading for managers and executives connected to the retail sector.
Written by two leading practitioners and thinkers in the retail sector, including the former CEO of El Corte Ingles.
Book Details
Publisher: LID Publishing
ISBN: 978-1-911687-34-4 
Bookbinding: Paperback w/flaps
Format: 234 x 156mm
AUTHOR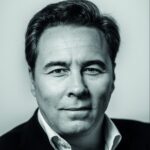 Dimas Gimeno is the former CEO of El Corte Ingles. Today, he is Executive President of WOW, a new retail and lifestyle concept recently opened in Madrid. He is based in Madrid, Spain.
Luis Lara is the Managing Partner of Retalent, a growth strategy consultancy. He is based in Madrid, Spain.
REVIEWS
Whereas many have embraced the digital world, others predict the end of physical stores and some – even fewer – believe that they are trapped in the digital-only experience. Two of the biggest experts on retail offer us a clear and decisive vision about the keys to winning in the new retail environment and give hope for the future of the physical stores, indispensable for a complete consumer experience. It is, without a doubt, a must-read for believers in the opportunities of digital transformation
Juan Pedro Moreno, former Chairman and CEO, Accenture España, Portugal and Israel
An indispensable guide that changes traditional thinking and offers us a holistic vision of retail.
Jesús Nuño de la Rosa, Air Europa, CEO and former Chairman of El Corte Inglés
A brilliant, simple and timely vision that invites us to reflect deeply on the future of retail, where people will continue to be fundamental to achieving success.
Eduardo Petrossi, CEO, Mahou San Miguel
An essential book for not getting lost in the retail apocalypse, with examples and case studies of how to deal with the new era of physical stores.
Pilar Riaño, Head of Communication at Mango and founder of Modaes.es
More Info